Friday 31st May we arranged to meet up with Assistant Editor of Vintage Spirit Magazine Richard Murphy for a photo shoot for the magazine.
The venue was Sudbury Hall.
The day prior to this we 99.9% completed the work for the Winter makeover and we steam tested Little Stoke for the first time in 2013.
The day was perfect, Excellent weather, Excellent company.
Nick lit the fire around 12 while he tweaked a few things that were flagged on the steam test a day before. I arrived around 1,15 pm and steam was already raised.
A quick oil up and check all running things and we left around 2,15 pm. Richard was already at the venue and real keen to get started, as he had a lot of ideas as to where we should park and show the best of Little Stoke to his ever ready camera.
After the Shoot we took Little Stoke to Klondyke Mill for this weekends steam party, And met up with Bobby Cowling the editor of Vintage Spirit.
All in all we had a great afternoon out and saw some great shots in the making.
Big thanks to Richard and Bobby for supporting us as you have done.
Phil Hallam
Here is a few shots of our own from the afternoon at Sudbury Hall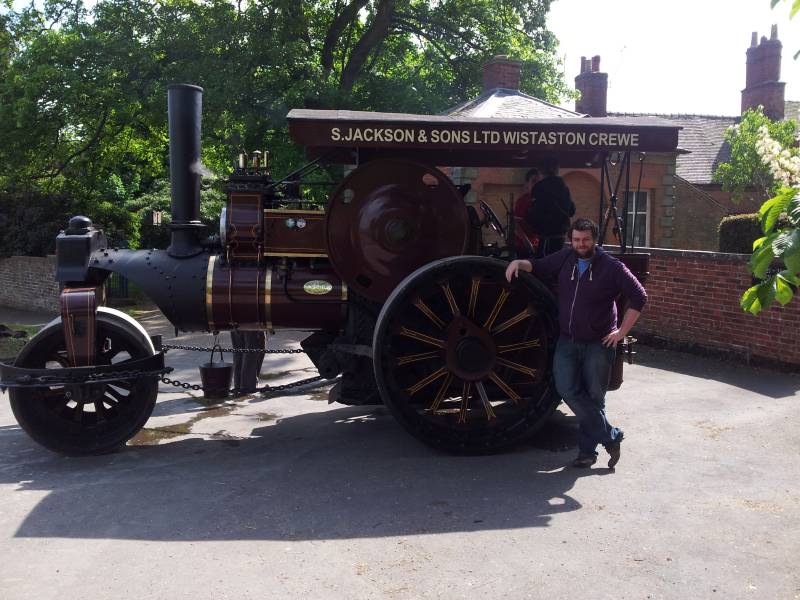 Assistant Editor Richard Murphy