Assembley Of Little Stoke Page 2
Three Pictures of the Three positions of the gear changing linkage
1) Low Gear Position enabled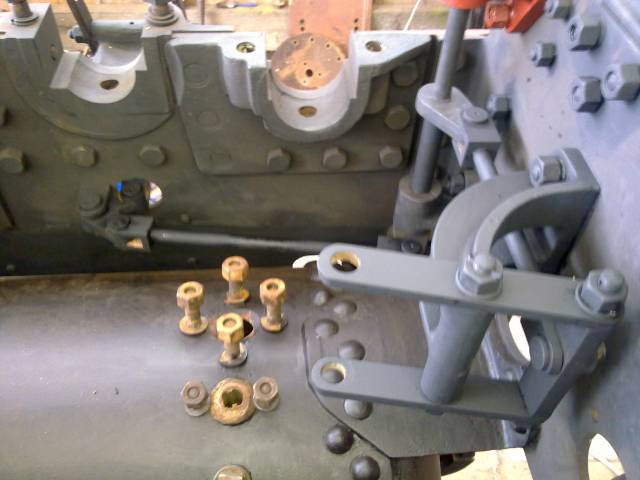 2) Neutral Position Selected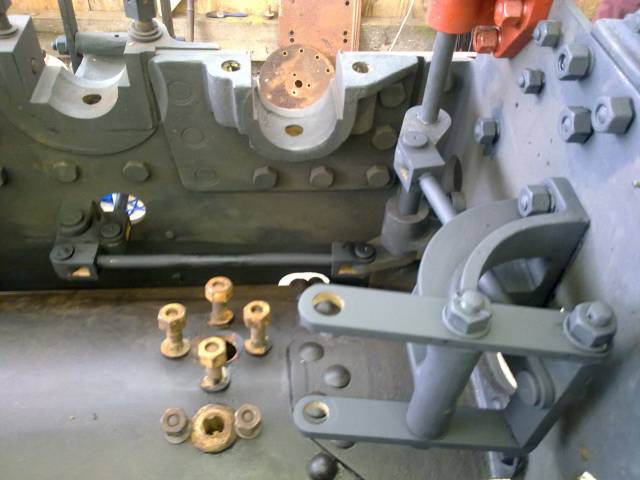 3) High Gear Position Selected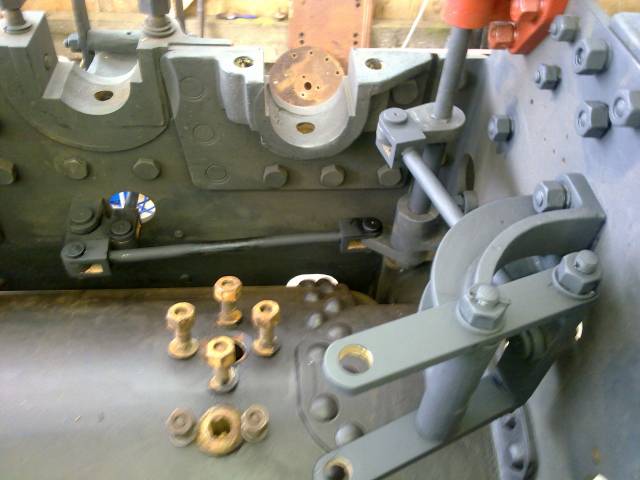 Saturday14th August 2010 Tender Refitted.
Yes you read that right, on this day in history Jonny & Nick refitted the Tender. More details on this as we find out, heres some pics of the finished event.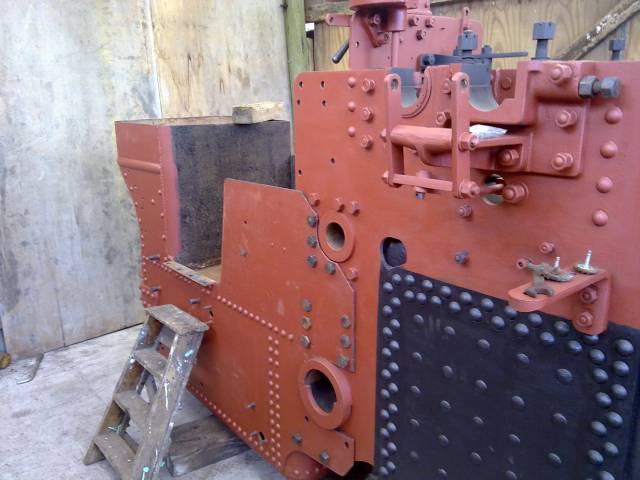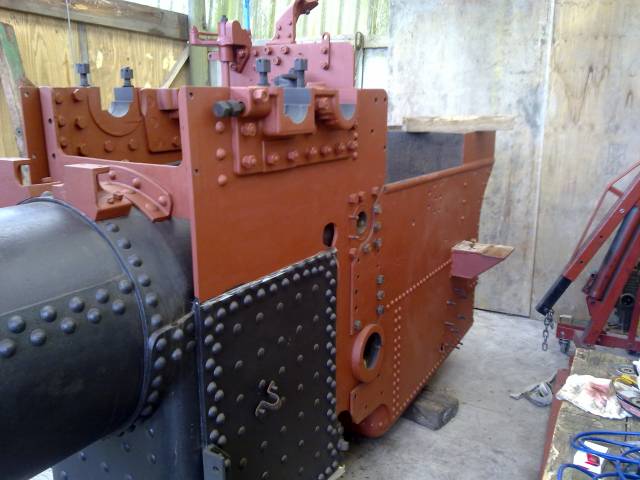 Just for comparison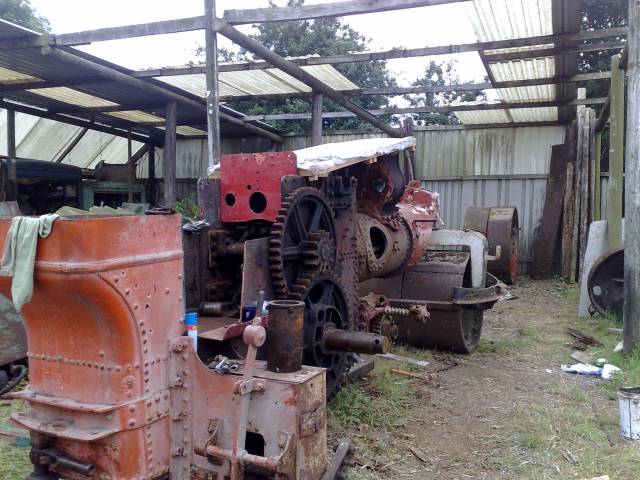 David & Nick Hallam replace the flywheel and crank Friday 15th October 2010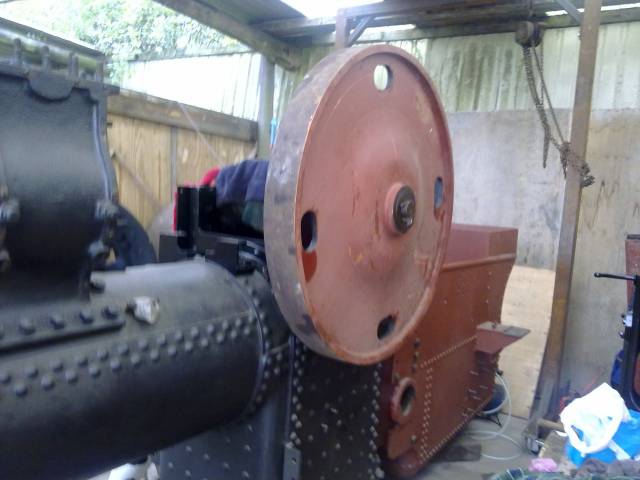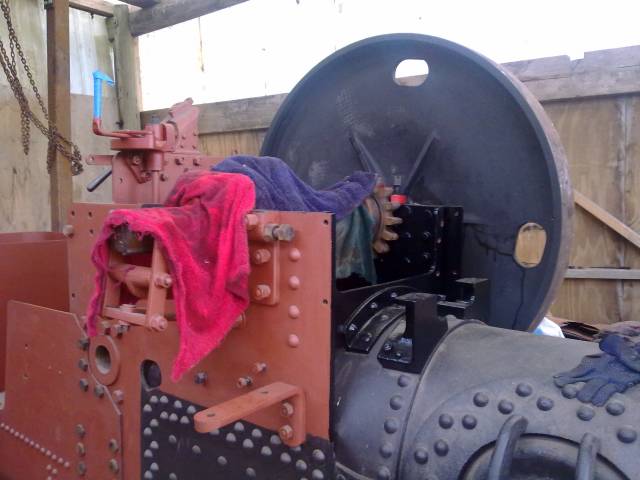 1st november Nicky & Phil prepare the trunk guides for refitting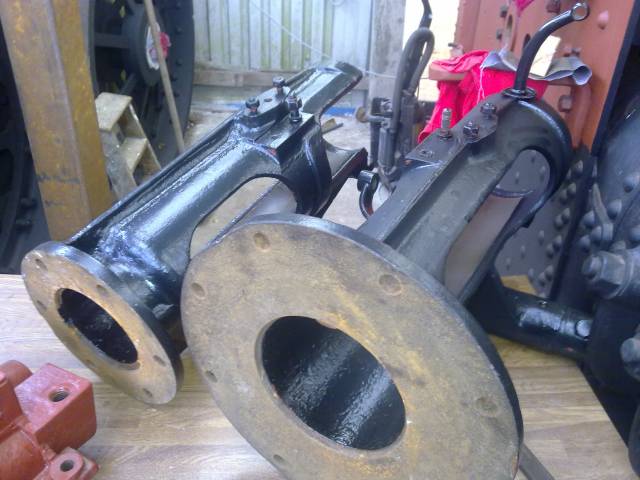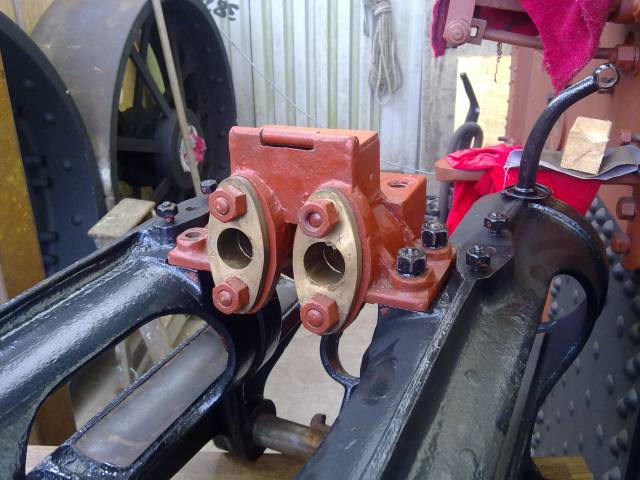 Painted ready to re-fit Minus the cleaning of the back plate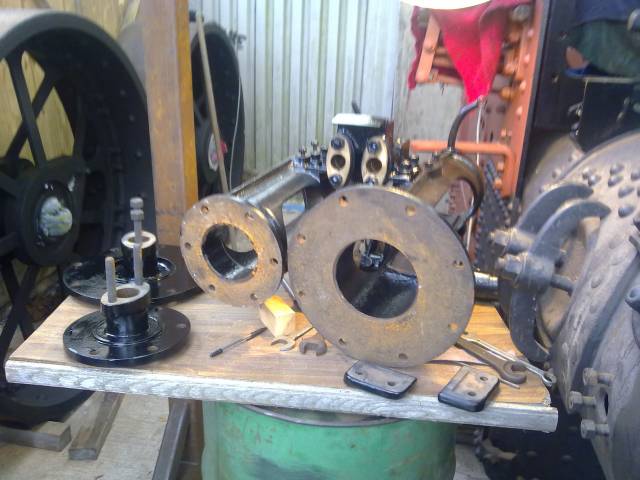 Thursday 4th November 2010, Nicky & David Hallam Refit Trunk Guides this is a major step for Little Stoke as this has not been together for 40 years Plus!.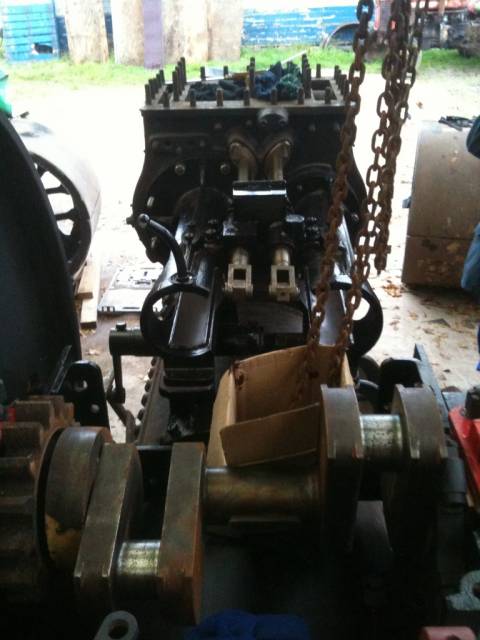 Friday 5th November Nicky & David hallam refit Eccentrics and Stevenson links
Again this hasn't been in place for 40years plus!.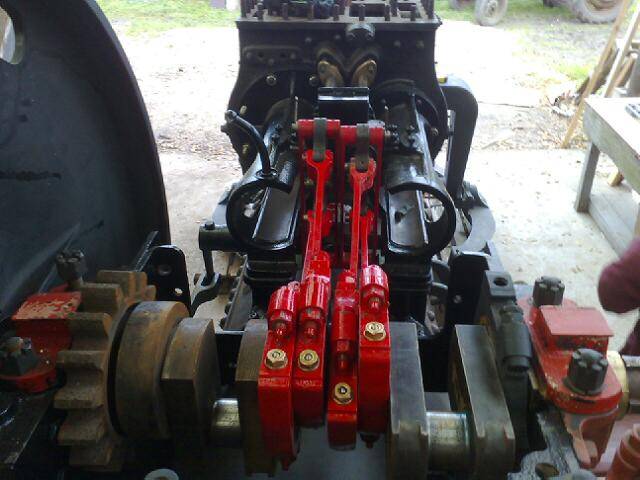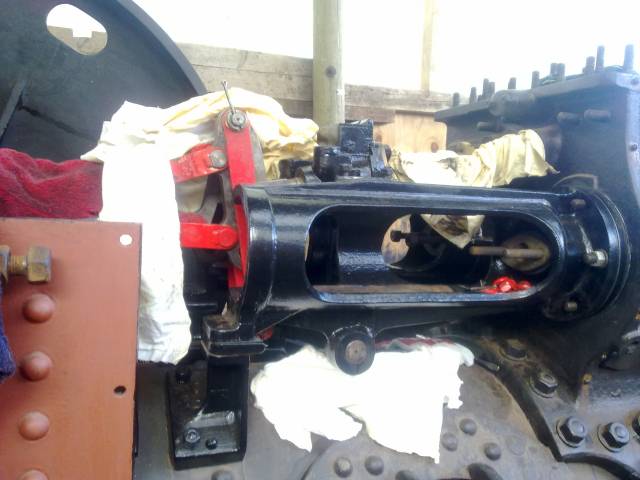 End of 2010
-----------------------------------------
Start of
2011
Tues 1st feb Jonny assembles the headstock and puts the forks ready to mount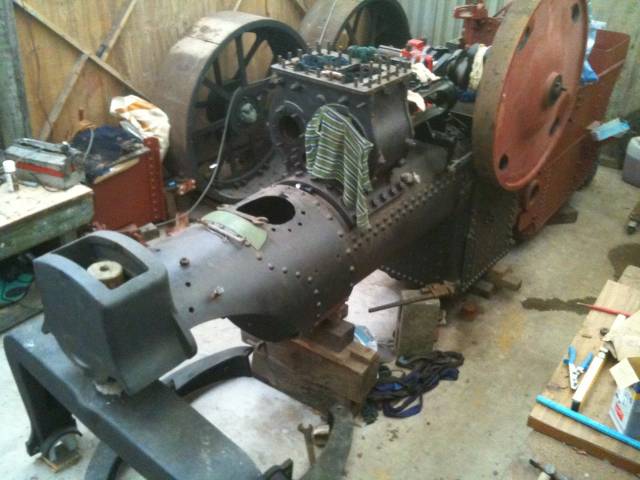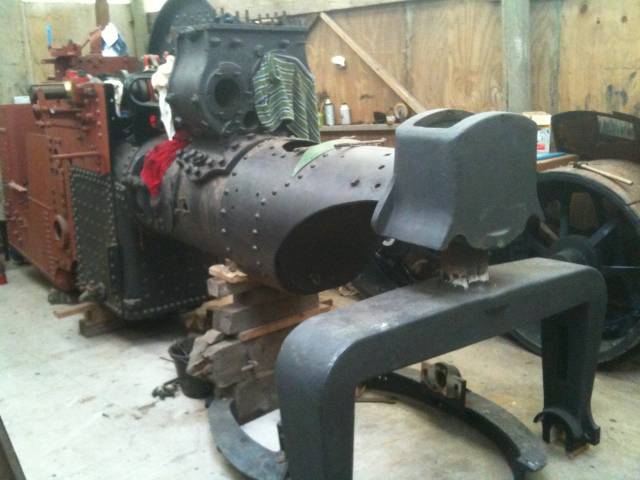 Saturday 12th Feb
Nick and jon replace the counterwieghts on the crank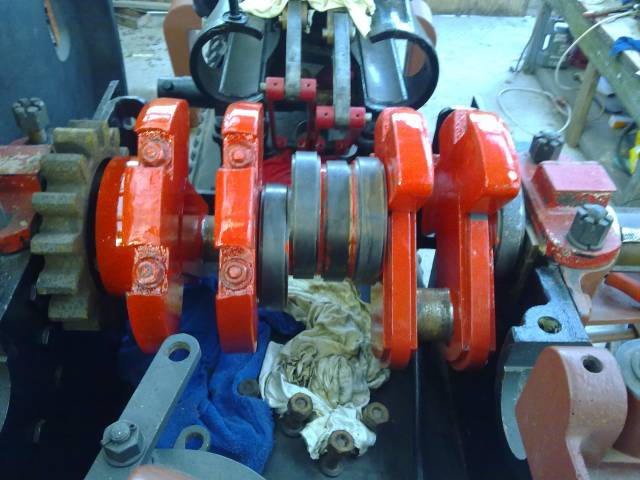 Sunday 27th febuary
Nick & Jonny replace the flywheel brake bracket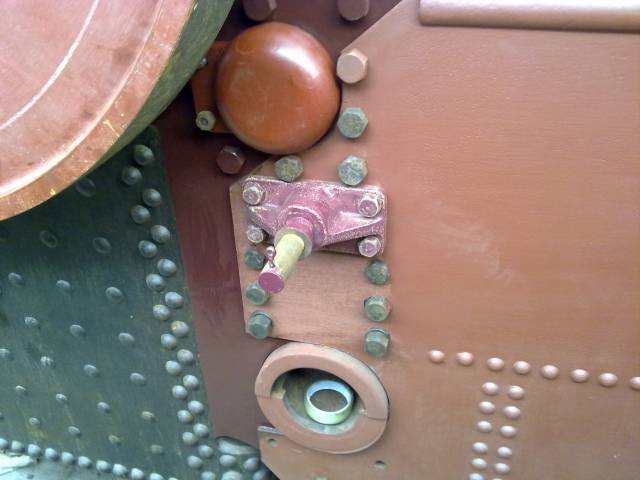 Sunday 13th March
Nick refits stearing wheel Bracket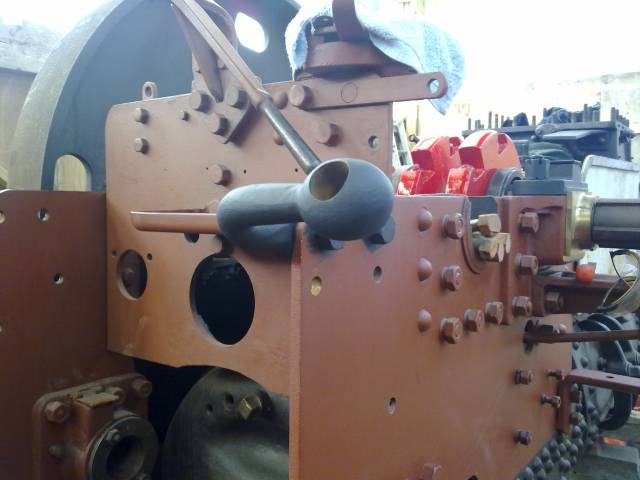 Jonny refits the hand brake bracket Note the broken bracket. David Hallam says it was like that ever since he obtained the roller.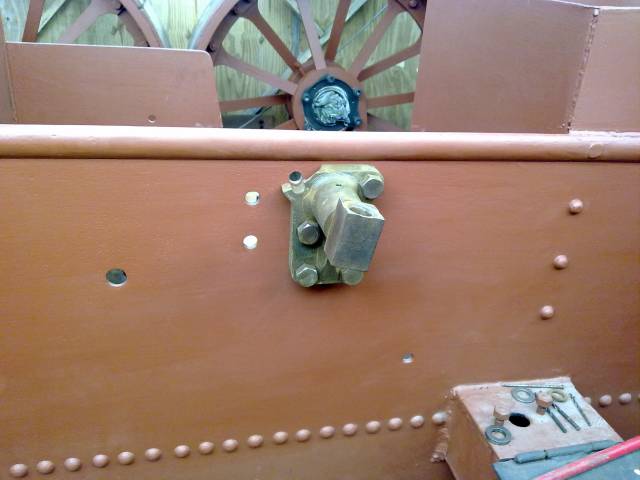 Nick temporarily puts on the motion sidepannels to help align the brackets that hold the pannels on