Having been accepted to participate in this years Derby located rally we were all excited to be taking Little Stoke to our first biggest rally since the renovation.
Preparation was done for the event and was agreed that we took Little Stoke down on the Thursday 4th July. Dave and Jon made the 18mile Journey in very good time with only 1 small breakdown (a bolt sheared on the Big end assembly and a part of the big end assembly actually hit Jon in the face) would like to add no serious injury occurred.
After roadside maintenance was carried out the journey continued and they arrived having had a good day out on Little Stoke.
The event was a very successful one with very hot summer weather with lots of attractions. All in all we all had a very good weekend and we will certainly attend in 2014. Here's Little Stoke and a lot of other Steam engines.
Here's a link to more pictures and short videos Click Here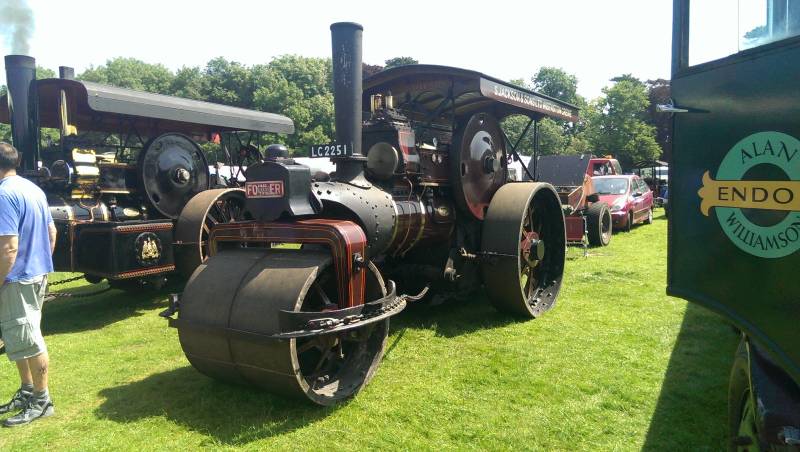 Here's a Video of some engines and Little Stoke in the Ring