Travelling to Foxfield Steam up 29th & 30th 2012

Somethings in life are here to test us. Well this started on Thurs 27th Sept, We arranged to take Little Stoke to Foxfield on this day ready for the Steam Up on Sat & Sun 29th &30th September 2012.
Steam was made and all checks were carried out to start the journey.
Water cart was attached and we were ready to roll.
As there had been a lot of rainfall on days previous to this our exit from our home took longer than anticipated. (approx 1.5 hours longer) here's a few snaps of us trying to get out.
Yes She is ready Slip & Slide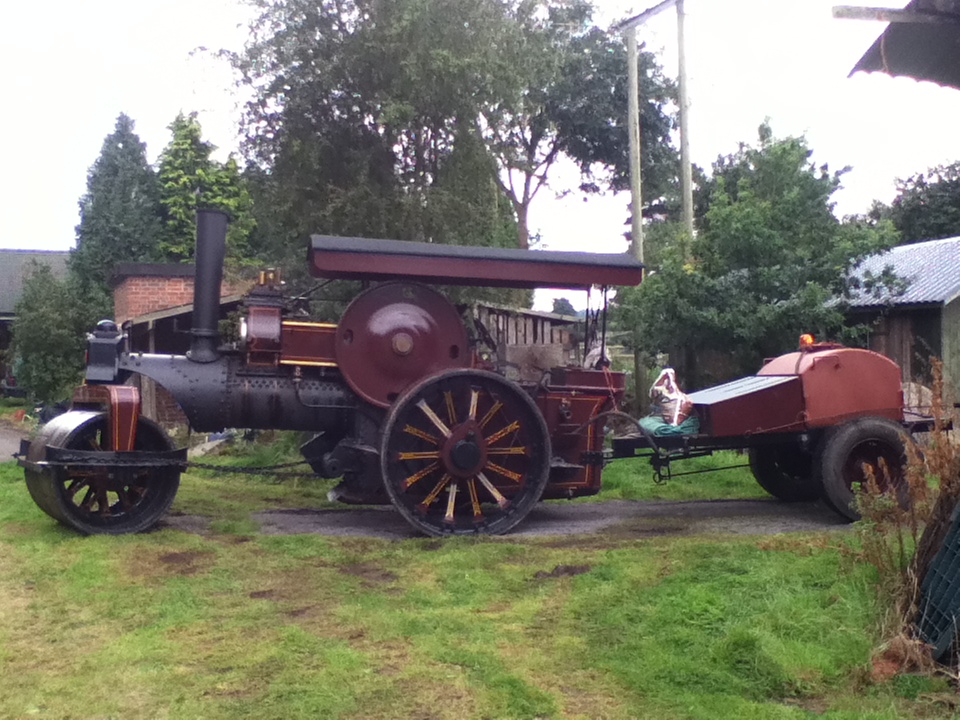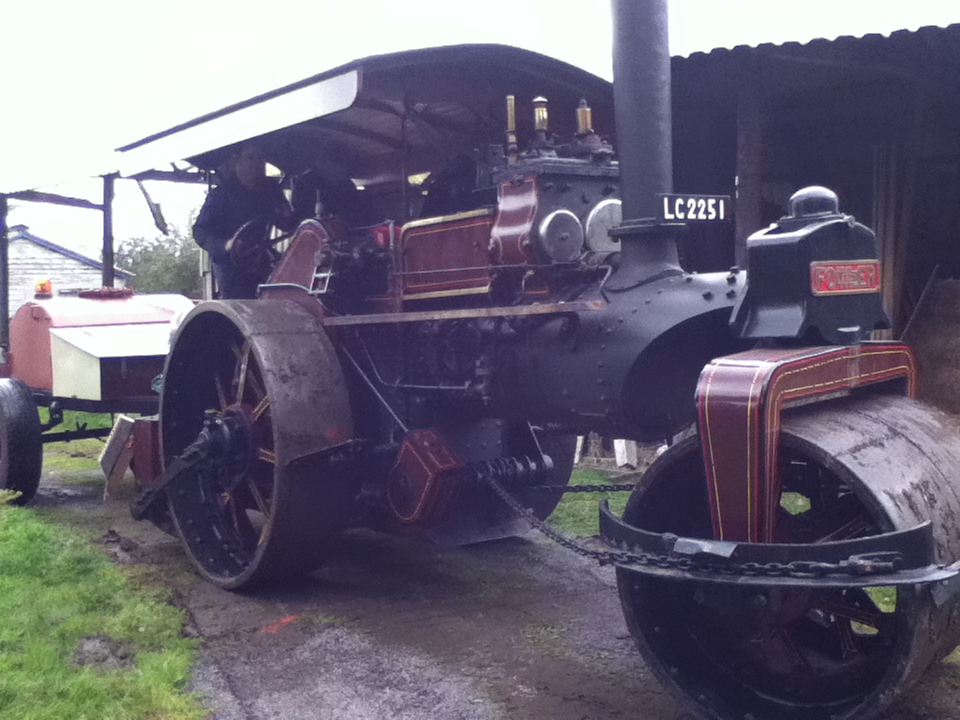 David looking confident Nick Not looking confident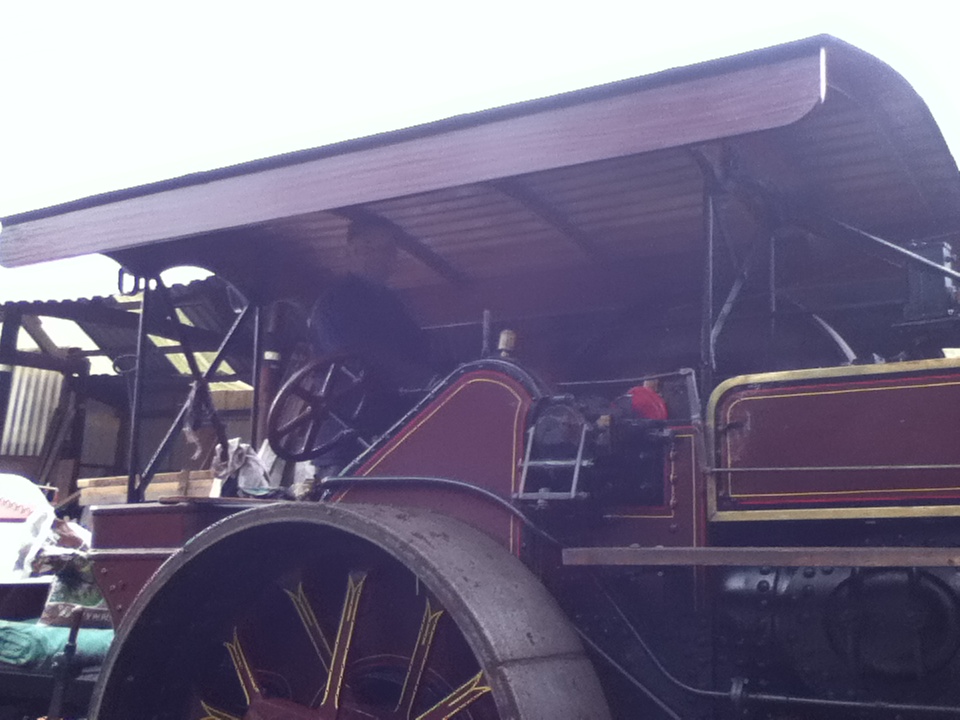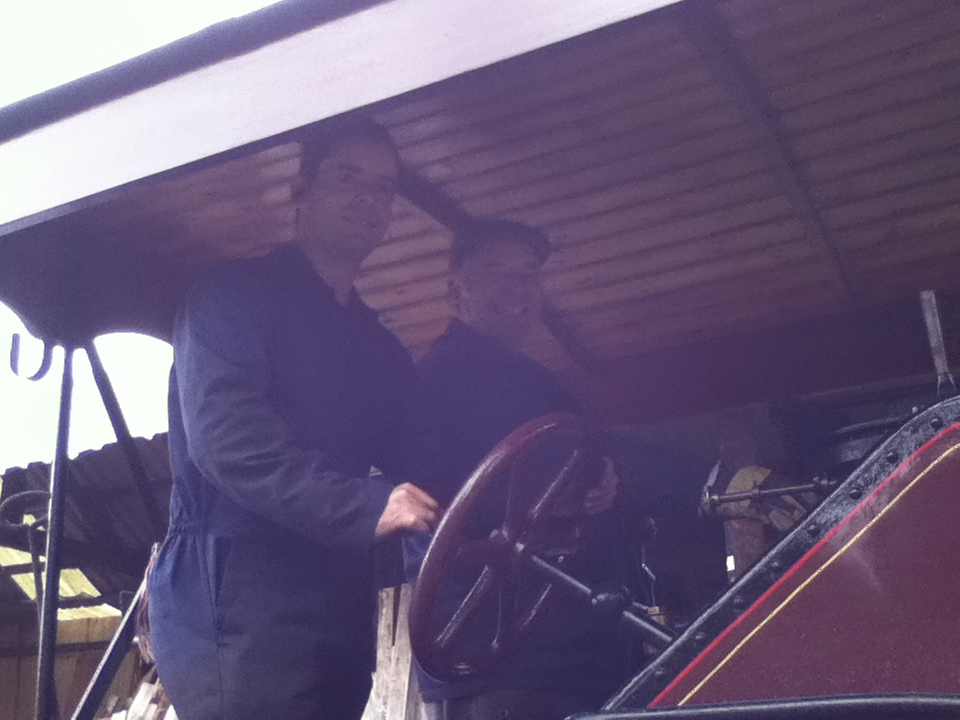 True Council pose Jon will sort it !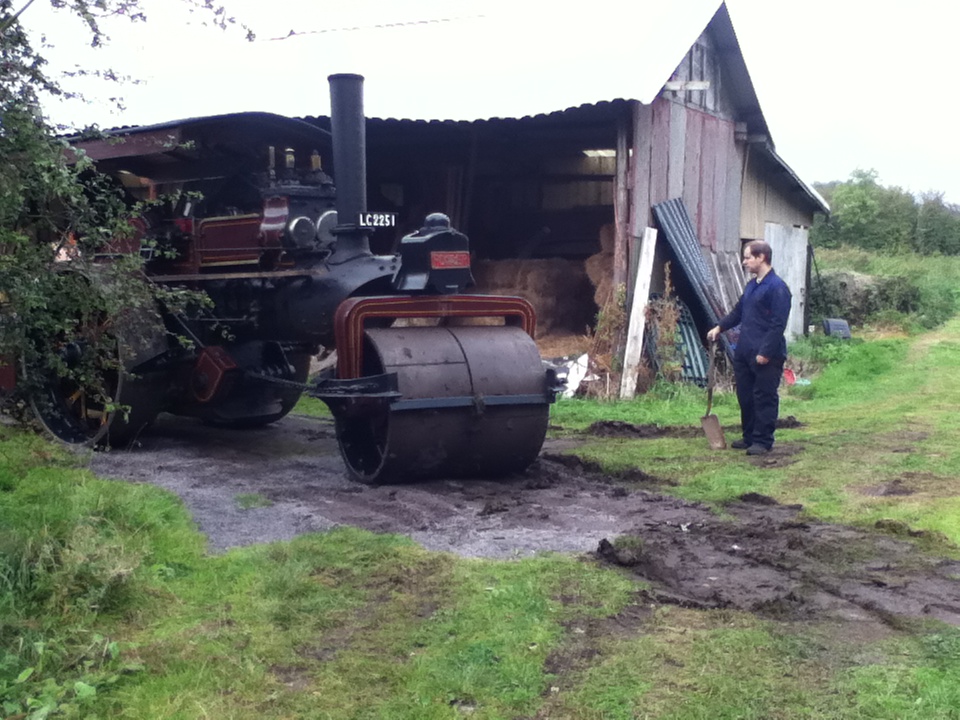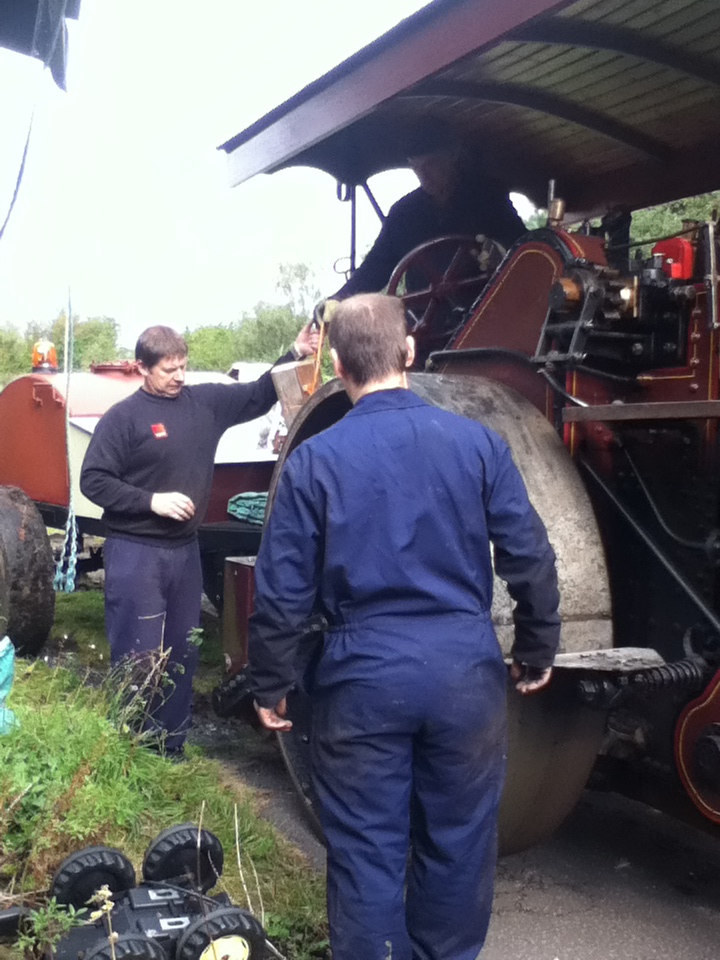 Eventually we managed to get out and start the 17.5 mile journey.
Our departure time was approx 1:15pm and we estimated a 4 -5 hour journey taking it nice and steady.
Wrong! the journey finished in the dark at foxfield at 8:25pm we had problems with losing steam pressure and once we ironed that issue out we were dogged with the low pressure big end bearing overheating.
All in all we managed the journey but we still need to sort this bearing problem out for the return journey. here's a little clip of Little Stoke's journey
Foxfield 29th & 30th September
After the escapades of the 7hour plus journey its allways a great feeling to be around fellow steam enthusiasts.
Nick & David were to be looking after Little Stoke on the Saturday.
Running repairs were accomplished by Nick, (low pressure big end) and we were ready for steam. David said, Saturday was a pleasure to be there as David & Nick had chance to ride on the footplate of a tank engine on the Foxfield line.
Sunday was to be looked after David and Jon (i went along for the ride)
Fire was lit around 9am and by 10am we had enough steam to join the other engines.
All in all it was a great day out and even better to have Little Stoke there after a big part of our lives just watching other exhibitors on their machines, to actually be an exhibitor was quite a Surreal feeling.
Here's a few pics and some vid from Sunday 30th September 2012