The long and winding Road Starts Here Page 3
Front rollers nearly ready for splitting from the front forks.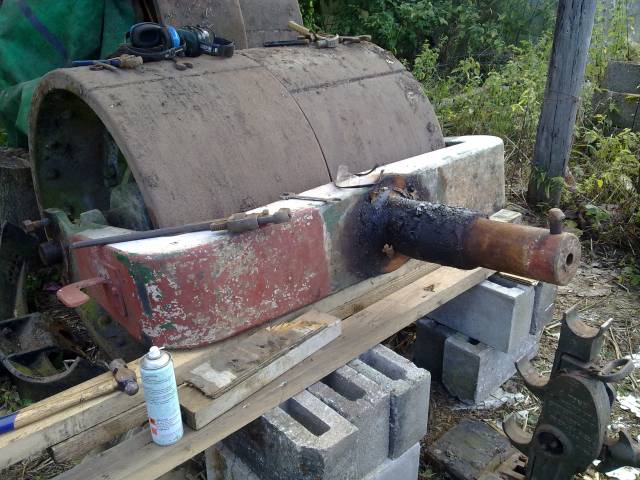 Ok, clear!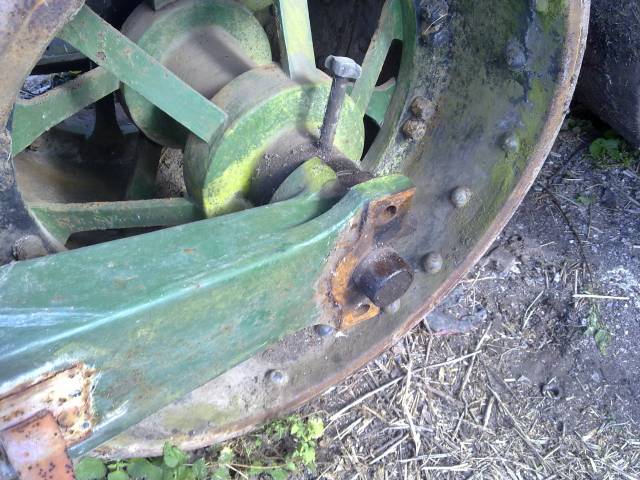 Ok, We are good to go!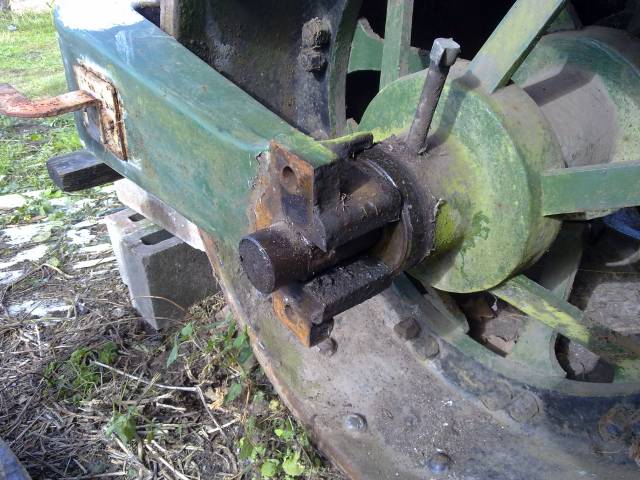 Perfect landing, Forks are now easy to clean.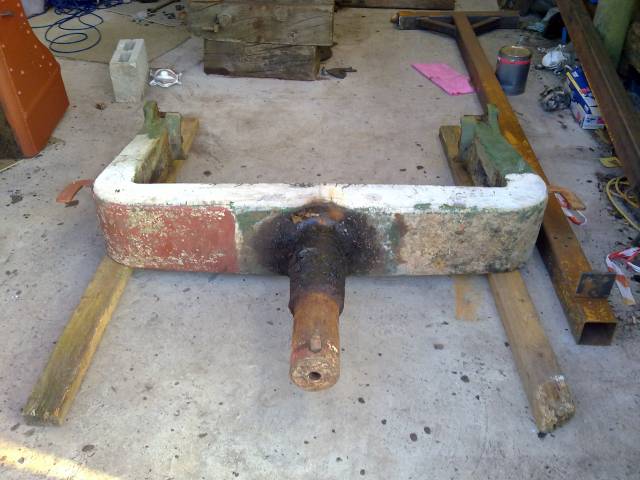 Front rollers can now be accessed for shot blasting.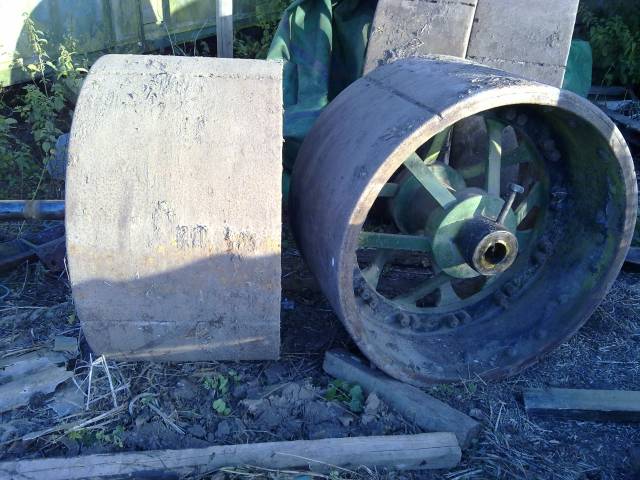 Cylinder Head Removal
After some pressure from the engine hoist and carefull tapping with a chisel, the head came away quite easily.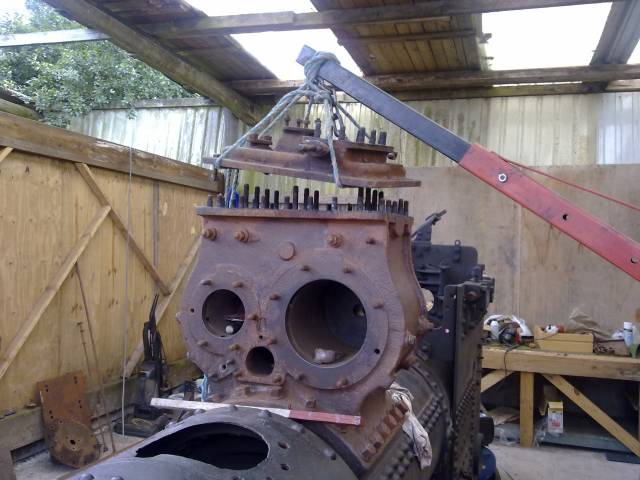 Easy does it!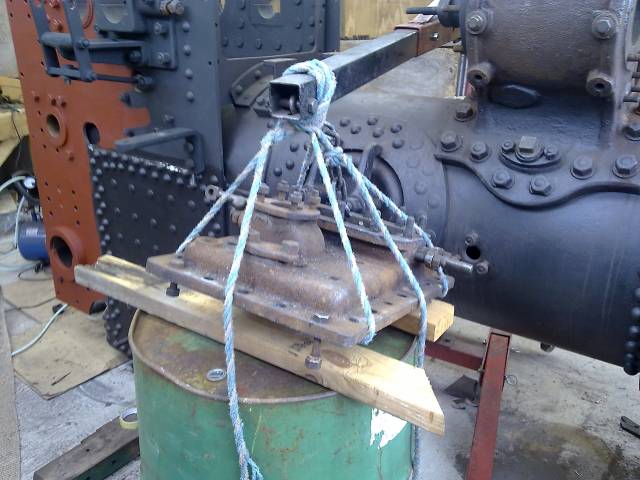 First coat of undercoat applied