The Long and Winding road starts here Page 6
Phil & Jon clean and paint Sunday 20th March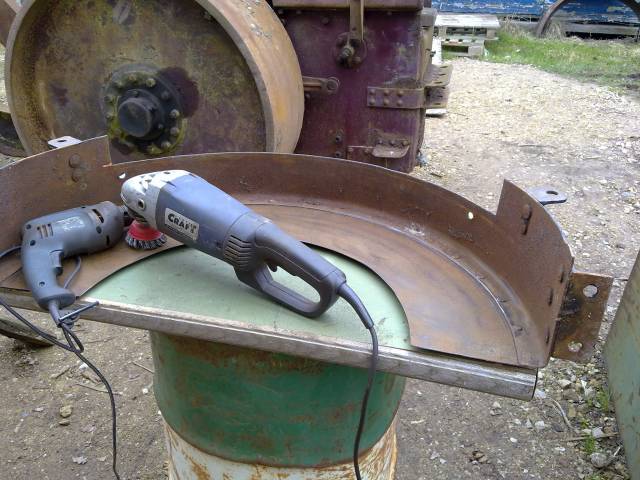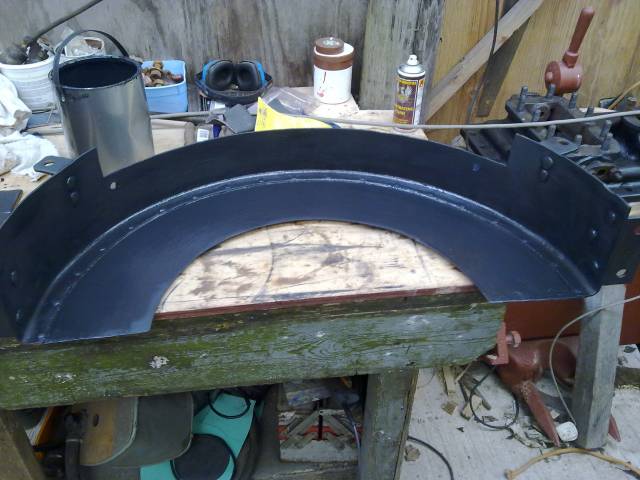 Inside bottom main gear cover And again with Primer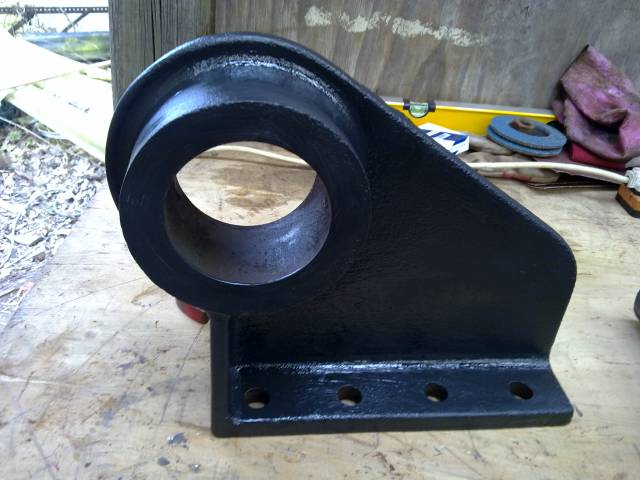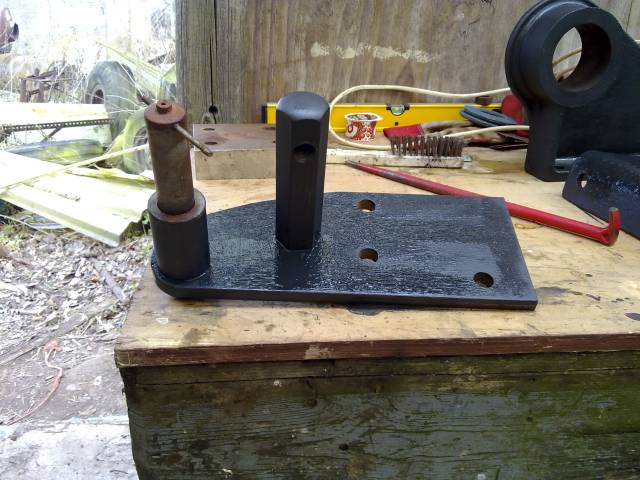 Steering Drum support (Nearside) Flywheel Brake bracket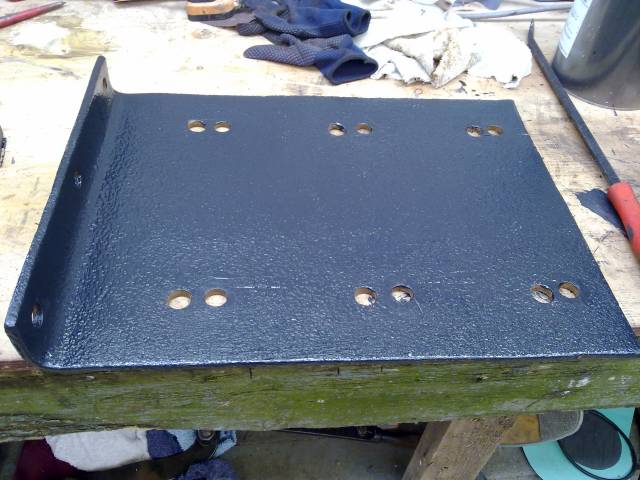 Scarifyer Bracket (mounts under tender) Steering Drum support (Offside) Being degreased
--------------------------------------------------------------------------------------------------------------------------------------
Monday 21st and Friday 25th March Nick And David Hallam cleaned the steering assembly Pictured Below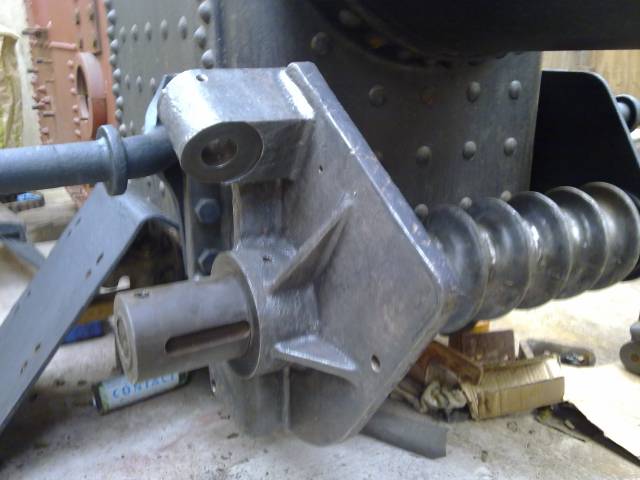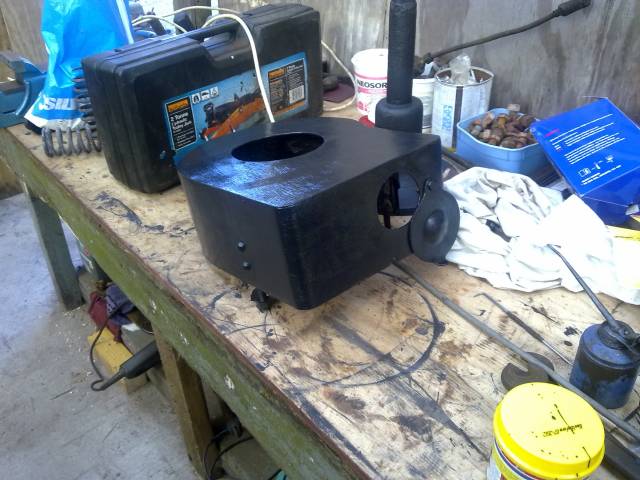 Friday 25th and Saturday 26th March Phil starts to fill spokes with body filler to create a smooth finish for top coat. Saturday 26th March Nick cleans and paints motion side-plates.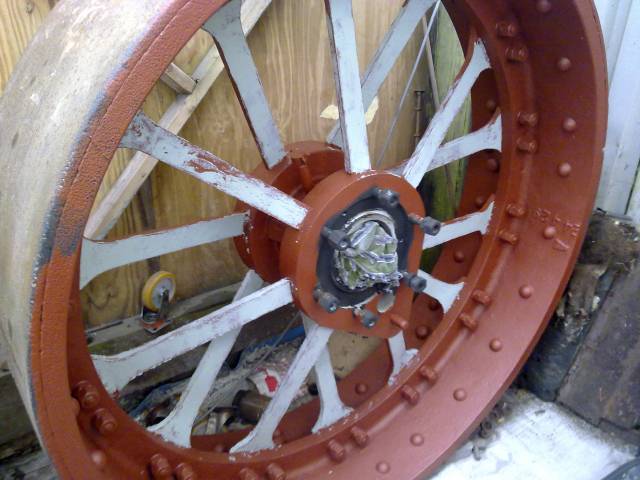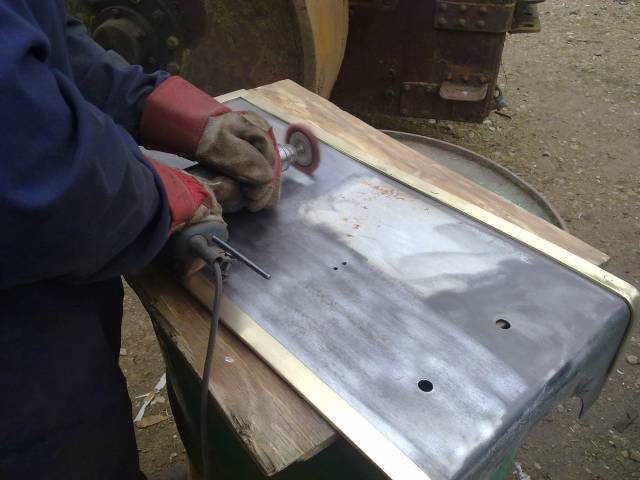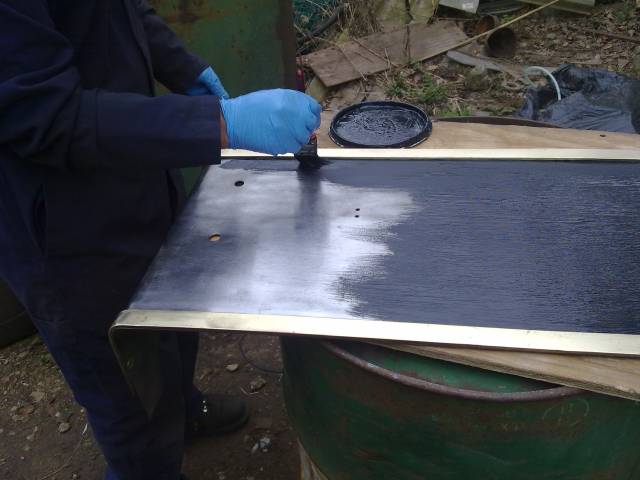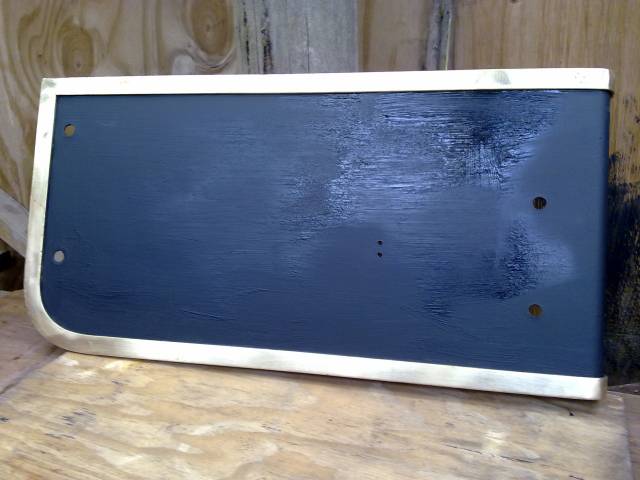 Saturday 26th Phil & David Hallam bring out of storage the front and rear canopy mounts and come to the conclution that we can (with some work ) we could use the same wood that is on the supports .. Pictured below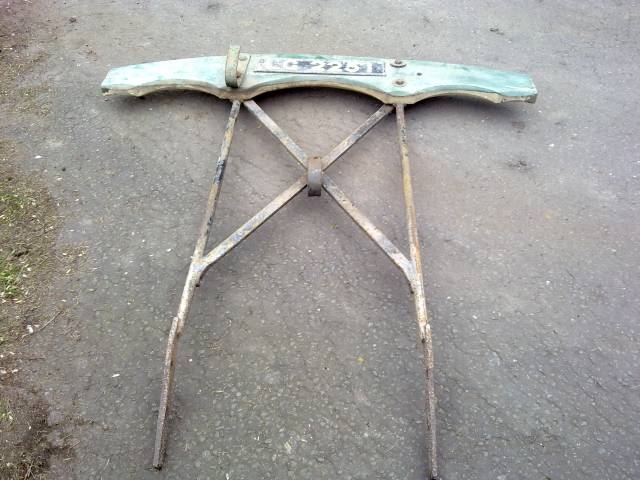 Sat 16th April Jonny paints big end carrier and gear linkage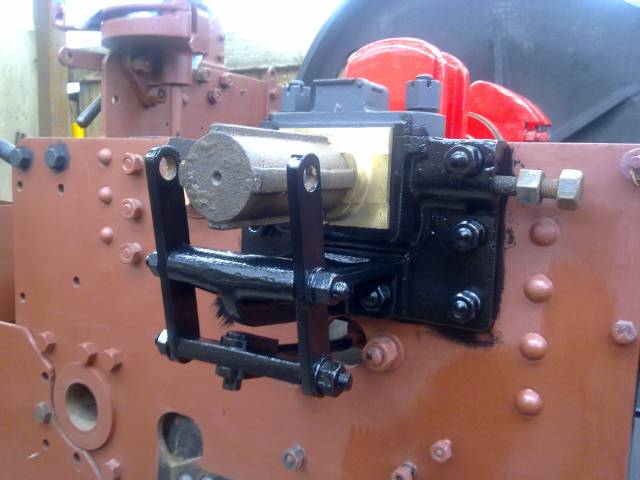 Monday 18th April Jon cleans steering gear and Phil paints 1st coat undercoat on front rollers.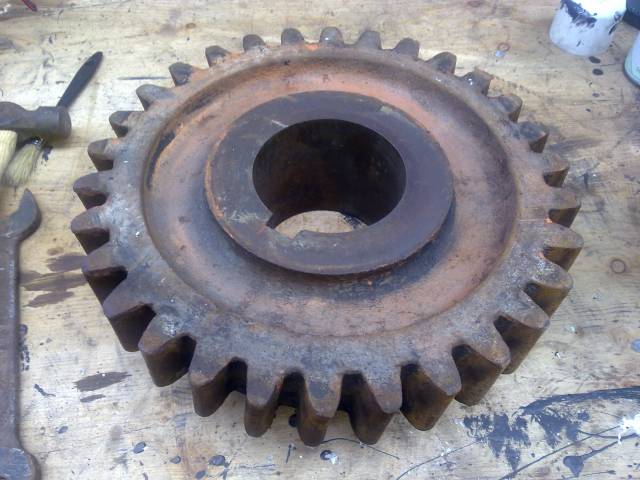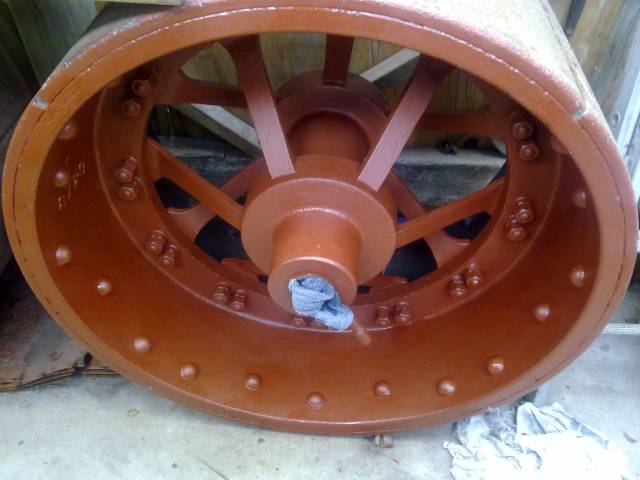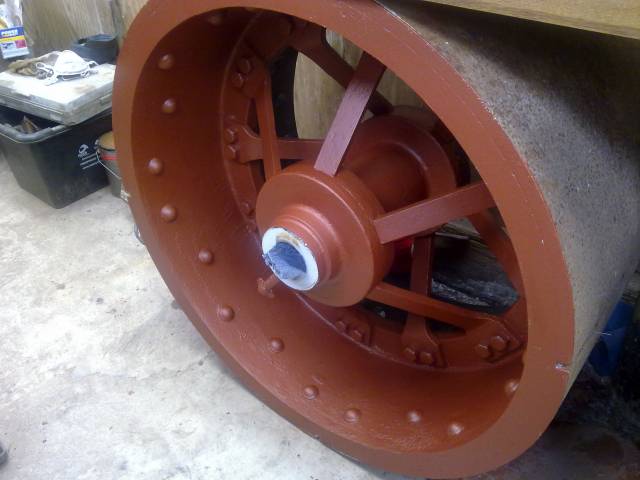 Another Milestone Wed 20th April
Jonny paints the other hornplate with the 1st coat of topcoat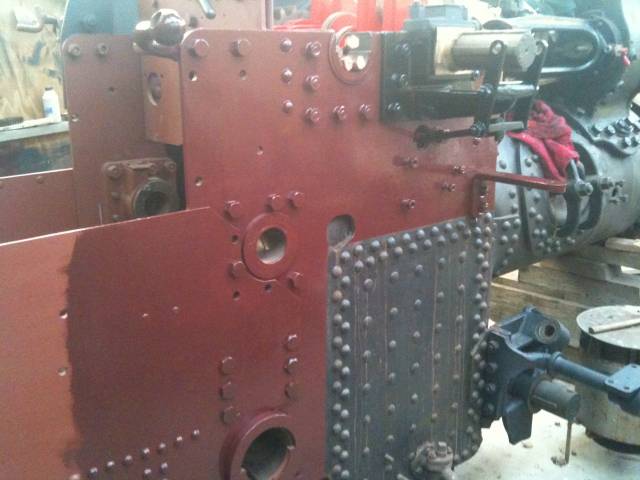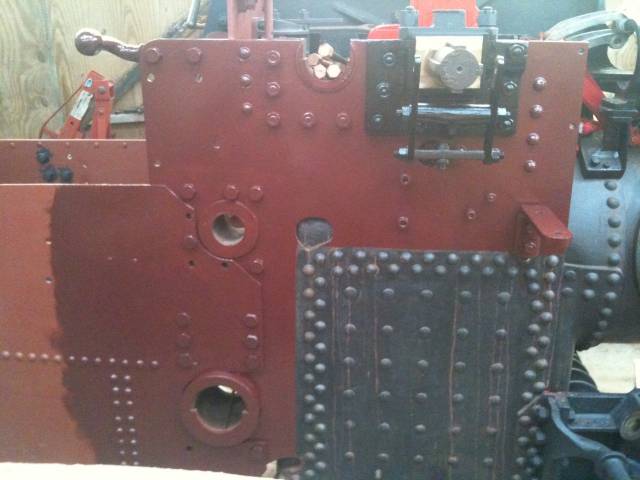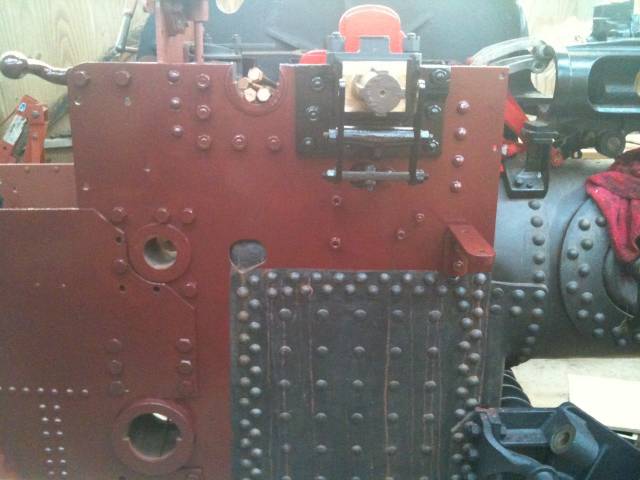 26th & 28th April Jonny Paints the inside of the horn plate and the face of the regulator housing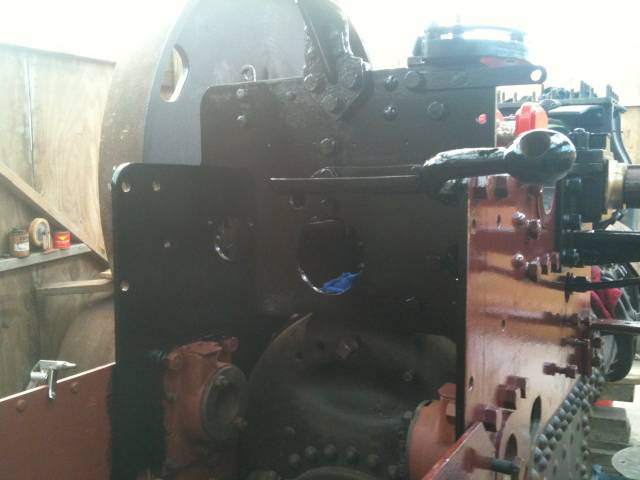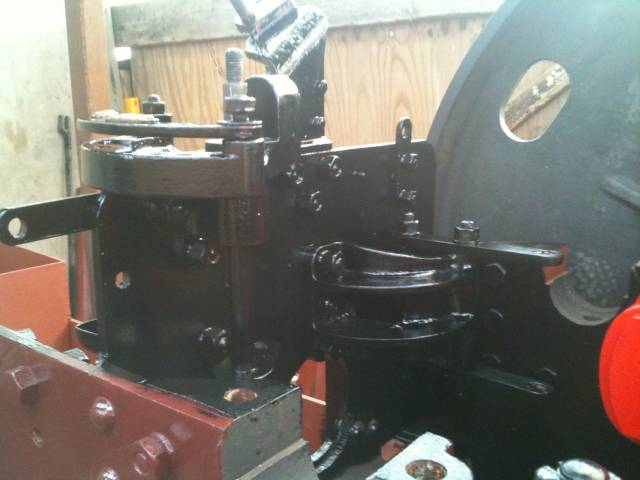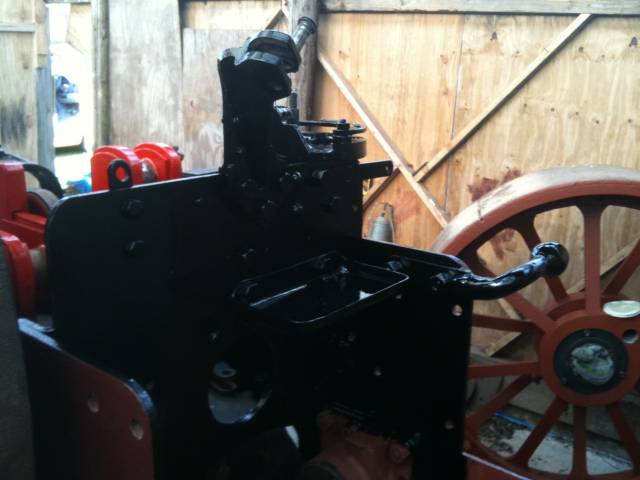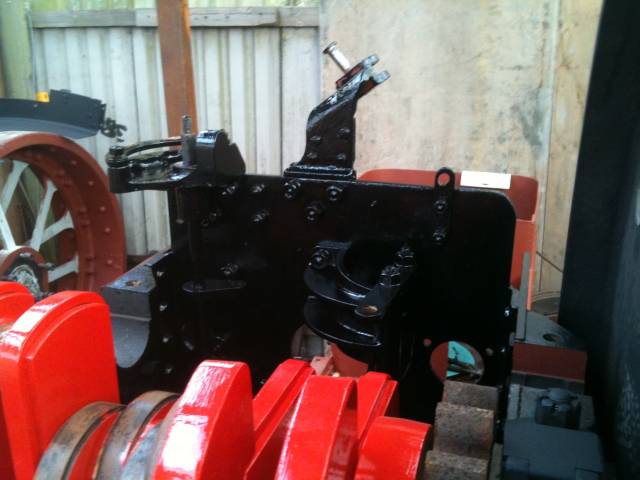 Thusday 30th June 2011
Jon gets the cleaning and undercoating of the Flywheel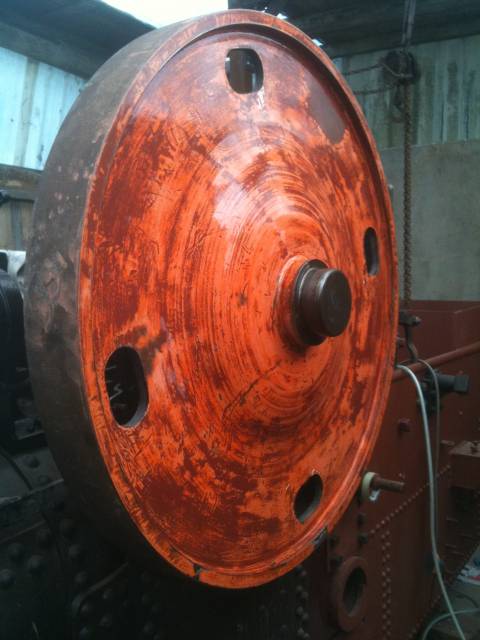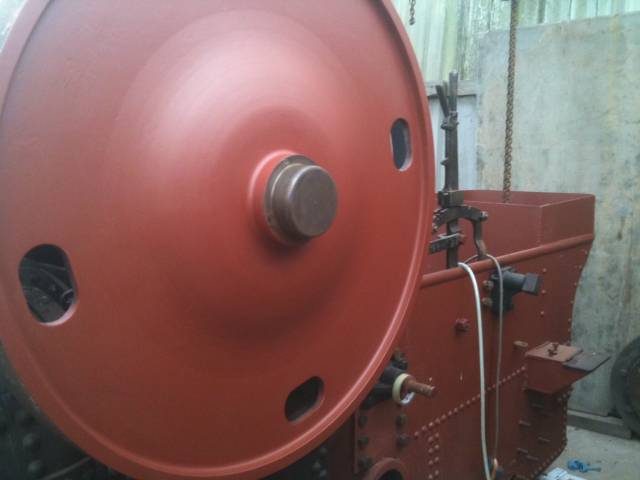 July 12th phil puts some topcoat (black) on the wheels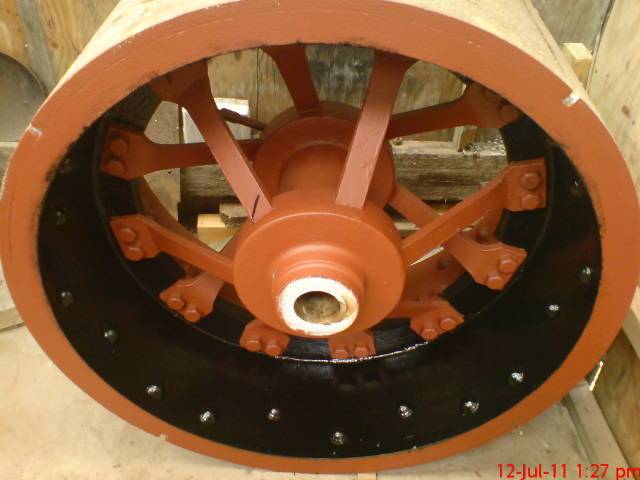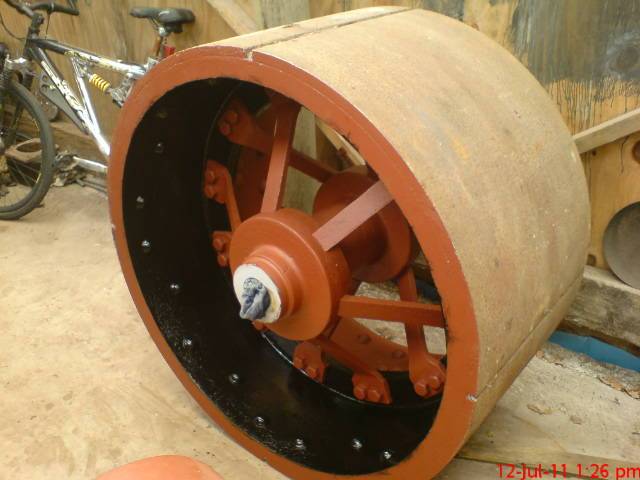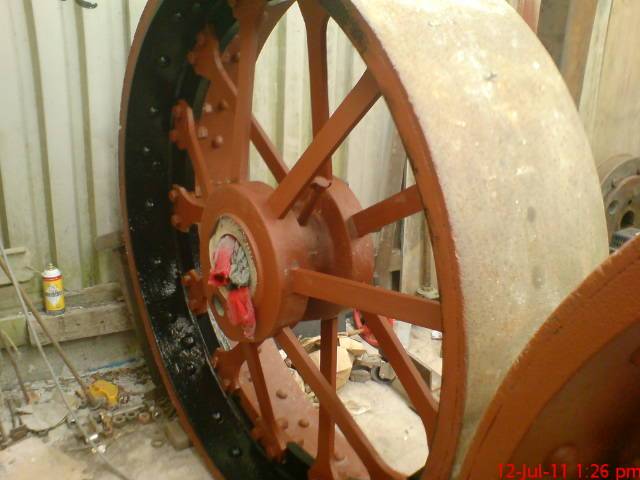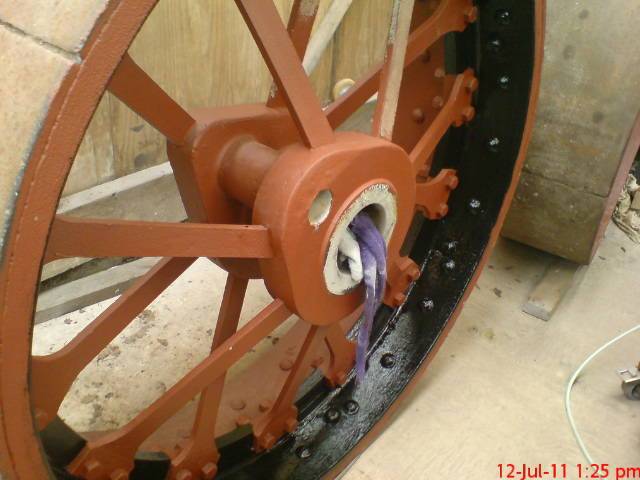 Thursday 21st July Phil puts a first coat of topcoat (Fowler Crimson) on The front roller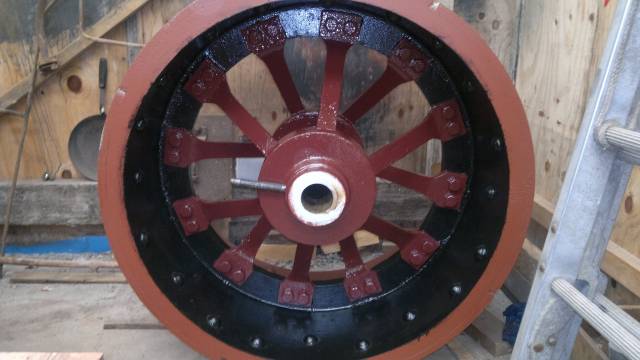 End of July 2011 after much rubbing down and painting many coats of undercoat, Jon applies the first coat of topcoat on the flywheel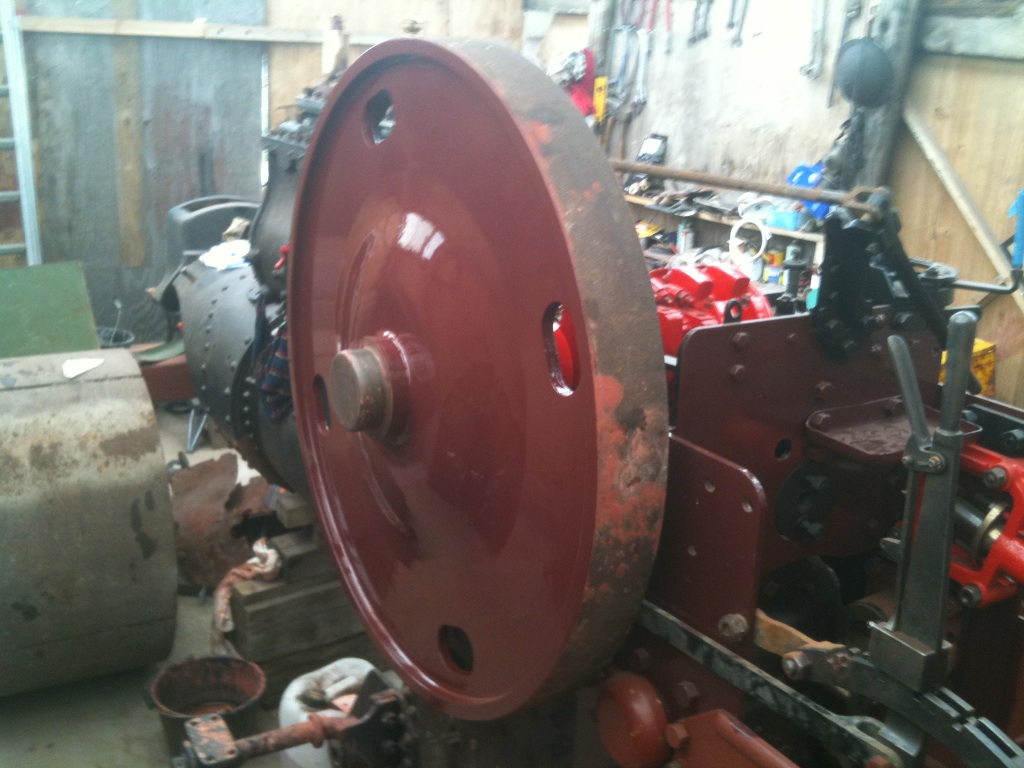 Wow that is shinny .. nice one Jon...
Thursday 11th August phil puts 1st coat of topcoat (Fowler Crimson) on the inside of a rear wheel